Welcome Shelley Munro
to
the HOT and
Sexy Paranormal Memorial Day Giveaway Event.
Leave a comment and email for a chance to WIN a Free eBook of Cat and Mouse.
Visitors, if you like what you read, please check out Shelley's books at: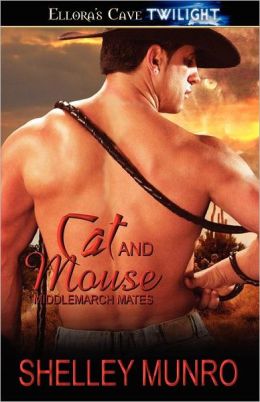 Kathy Kulig: Hello, Shelley. Please tell us something about yourself, where you're from, and how you became a writer.
Shelley: I live in New Zealand with my husband and a rambunctious puppy called Bella. A huge reader all my life, writing seemed a natural progression, although it took me a while to get serious. First boys distracted me and then, once I married, my husband and I went to the UK and spent time working and traveling. Six years in fact. One day I woke up and decided if I didn't start writing soon, I'd never start. It was a turning point for me, and I haven't looked back!
Kathy Kulig: What paranormal elements and characters do you incorporate in your stories? Who are your favor paranormal creatures—Vampires, werewolves, demons, etc.?
Shelley: I adore feline shifters, although I have written a couple of werewolves. My Middlemarch Mates series features mainly leopard shifters. I enjoy the sleek, powerful bodies of felines, their grace and sneakiness. They're often loners but when they find the right woman—wow!
Kathy Kulig: What are you working on at the moment? New release coming up?
Shelley: I'm in the planning stages of a new series—a spinoff from my current Middlemarch Mates series. The big, bad kitties are heading off-planet and the new series will take place in the future.
I also have a contemporary romance called Past Regrets coming out in September from Samhain Publishing.
Kathy Kulig: Where can readers find out about you and your books?
Kathy Kulig: Thank you for interviewing today on my Passion Sense Blog. Good luck with your Middlemarch Mates spinoff and we look forward to having you back.
Don't forget to check out AC James Sizzling Hot Memorial Day Giveaway this week for more eBook giveaways

http://acjamesbooks.blogspot.com/
If you'd like a chance to win a copy of Cat and Mouse, leave a comment for Shelley.
Next on the HOT and Sexy Paranormal Memorial Day Event:
Saturday(25th):
Veronica Tower
Sunday(26th): Irene Peterson
Monday(27th):

Lexi Post
Tuesday(28th): Caridad Pineiro
Wednesday(29th): Chris Redding
Thursday(30th): Eileen Watkins