This is an exciting time to be a writer in the speculative fiction genre whether you write romance, young adult or adult, there are so many new sub-genres appearing and combinations on the bookshelves and electronic shelves. It's also a confusing time for writers, publishers and readers who might be confused as to how these books are defined. I know I am.

I've been a fan of spec-fiction since I was a kid. I remember sneaking out of bed in the middle of the night and turning on the TV while my parents slept to watch Outer Limits, Twilight Zone and Creature Feature. Besides TV, I read stacks of Science Fiction and Fantasy books. Back then, to my knowledge, they only had the "fantasy" type: J.R.R Tolkien (Lord of the Rings) or "science fiction" type: Isaac Asimov (Foundation Series). I also read a lot of ghost stories, but I'm not sure what genre they fell under. Maybe Supernatural?

Now, it's a different story. New sub-genres keep appearing: Urban fantasy, Futuristic, Paranormal, Historic Paranormal, Steampunk, Magical Realism, etc. There are so many vampire books out there they could be considered a sub-genre now, not to mention the "demon" and "shapeshifter" books. Those aren't quite a sub-genre, not yet anyway. And I do love good vampire, demon, shapeshifter books!
Definitions of Sub-genres of Spec Fiction

:

Paranormal
– A broad category that include one or more of these elements: vampires, ghosts, demons, witches, psychic powers, supernatural themes, alternative/otherworlds, etc. Other sub-genres (sci-fi, futuristic, fantasy, etc.) may be labeled paranormal or paranormal romance when a book is sold depending on a publisher's preference.
Urban Fantasy
– Usually includes a modern cityscape—made up or real—with paranormal/fantasy elements (vampires, shifters, demons, elves, witches, other magical creatures and/or powers. These are usually darker, edgier stories. Some define this a modern Gothic.
*In the romance genre, the difference between a
Paranormal Romance
and
Urban Fantasy
is the amount of romance in the story and the theme. Urban fantasies can have a romance but it's not the dominate element in the story, it usually centers around a strong female protagonist and doesn't have to have a happily ever after ending. Paranormal romance centers around a hero and heroine and does have a happily ever after/or happily for now ending.
Fantasy
– Can be light or dark, can incorporate magical/mythical elements.
Science Fiction
– Core science based fiction incorporating hard science—physic, quantum mechanics, genetics, etc. or computers. Also philosophy and psychology.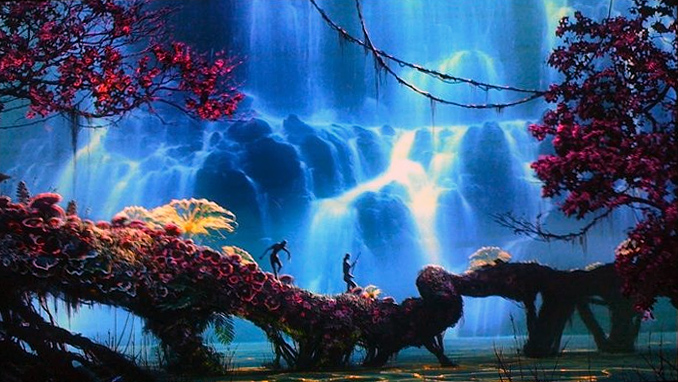 Futuristic
– Stories, of course, set in the future. Could be Urban Fantasy on earth, on another planet or alternative universes.
Steampunk
– This sub-genre has many sub-types. But simply it's a story usually set in the 1800s (but alternative modern or futuristic stories are possible) where technology has gone a bit skewed. Scientific devices tend to be powered by steam and comprised of cogs, gears and clockwork parts. See my blog post on May 23, 2010 for more details.
Magical Realism
– is speculative literary fiction using highly detail fantasy elements in a realistic setting. Like a child has an ogre as an imaginary friend that goes to school with him. Only the ogre is real.
Horror
– these type of stories have the capacity to frighten readers whether with real or supernatural themes.
What Category is My Book?
So you've written a vampire, werewolf, ghost story set in an alternative historic London with paranormal steampunkish elements. What the heck to you call it? Urban Fantasy? Paranormal Romance? Steampunk? Gail Carriger's book, Changeless has all these elements. The spine lists it as "Fantasy Horror".
I pity my editor when I send in my books because half the time I don't know what to call them. My last book,
DRAGON WITCH
, has a dragon shifter, a witch, space travel and takes place in the future on another planet. Is it paranormal? Sci-Fi? Futuristic? Fantasy? Shapeshifter? Ellora's Cave lists it under their Aeon line: Futuristic/Sci-Fi.
The difficult part comes when writers want to pitch their story to an editor or agent and can't decide what category to call it. When a book can fall into a number of different sub-genres, the publisher/marketing people usually decide to place it according to where they think the market is strongest at that time. When you're pitching, keep it simple. Pick a sub-genre you feel the main theme of the book fits best. If the book is sold, the publisher will decide what genre to sell it under.
A couple definitions that I learned at the last conference I went to: The difference between Alternative worlds and Otherworlds. I'd always thought they were pretty much the same, but apparently they're not.
Alternative World
– is a real place with paranormal elements. Like in the Twilight books by Stephenie Meyer's. It's set in Forks, Washington. That's a real place but there are vampires and weres living there.
Otherworlds
– Are settings that are fictitious, completely made up, like Hogwarts in the Harry Potter's series, by J.K. Rowling.
What sub-genre is your current WIP?
~~~~~~~~~~~~~~~~~~~~~~~~~~~~~~~~~~~~~~~~~
As an aside: SECRET SOIREE, my next story from Ellora's Cave (not a Speculative Fiction story), will be released on November 26th. Destiny Noir is living a secret life for a very good reason. What happens when her secret is exposed?