How Did I Get This?
Err, no, not the guy. I just liked the pic and needed something to warm me up on this bitter cold January day. What I got was this: The Versatile Blogger Award. Not as exciting as the guy but a nice thought from fellow Ellora's Cave author and friend
Nina Pierce
.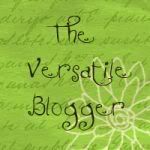 There are 200,000,000 blogs in cyberspace and 54% post content or Tweet daily. Wow! Now I know why I don't get 30 or 40 comments on my blog posts. The competition is fierce and it's hard coming up with interesting, compelling content while at the same time trying to write books. I do appreciate those who do take the time to visit my
Passion Sense Blog
and post comments. And I have a SPECIAL THANK YOU CONTEST at the end of this post for visiting.
By accepting this award there's a catch. I have to share seven personal things about me. (eeeks!) And pass on this award to some other lucky blogger. This is a fun way for people to check out blogs they might've missed. So, here are my seven things that came to mind:
1. I love to travel but my absolute favorite place to vacation is by the ocean, whether it's Cape Cod, the Jersey shore, Florida or the Caribbean.
2. I was a bit of a tomboy as a kid. I built model airplanes with my dad, made a fishing pole out of a tree branch, string and a safety pin (and caught fish), and plucked frogs and crayfish out of the brook and swamp near my house.
3. I attended parochial school and hated it. I had to keep my hair short, wear ugly uniforms and didn't have many friends. (You couldn't talk except at recess, so how could you make friends?) My only reprieve was that I could pick out my new shoes every year. I always picked out the most outrageous shoes. One pair I remember were lime green with funky laces. In 6th grade the school decided to switch the dress code to saddle shoes. (ugh!) I cried and begged my mother to let me go to public school where most of my friends went anyway. She did. It's all about the shoes.
4. In 9th grade I gave up playing the glockenspiel (the bells) in the band, to twirl a baton and ended up captain a few years later. Short skirt, boots were always my thing. Again, it's all about the shoes.
5. Later, I went to a Catholic all girls' college. It didn't matter what shoes I wore. I worked three jobs and went to school full time. Who had time to care about shoes?
6. My first published work was an article about astral projecting in a New Age magazine called Night Vision and was later reprinted in another magazine called Connecting Link. A Native American shaman sent me a letter congratulating me on the article. My first fan letter.
7. I once lived on a dairy farm in a mobile home in upstate New York. No cable TV and the TV only had two channels. The area had one radio station and it aired for only 12 hours a day. I was lucky to get a phone, it took a month to get hooked up and had a two-party line. Many people probably don't even know what that is. This wasn't that long ago either–the 1980s.
As the Versatile Blogger Award goes, I'd like to thank
Nina Pierce
for the award and hope you'll check out her blog, and I pass this award onto another writer friend and Ellora's Cave author
Amber Skyze
. Please check out her blog too.
*
Amber Skyze
*
Nina Pierce
Rewarding the Award with a contest
:
VALENTINE'S DAY CONTEST
To celebrate Valentine's Day coming up, I'll be giving a copy of my Quickie
SECRET SOIREE
from Ellora's Cave. Either post a comment on this blog post and leave your email. Or email me at
Kathy@kathykulig.com
with "
Valentine's Day Contest
" in the subject line.
Blurb: Performing kinky sex shows at private parties should be easy for two part-time lovers. When Darius makes an offer to help Destiny avoid financial disaster, how can she refuse? The money's good, the sex scorching.
Amazed by how uninhibited she can be, Destiny is driven by a sensual need aroused by her audience. When clients begin requesting special services, Destiny easily complies. But can her blazing-hot romance with Darius survive the consequences?
*Triple your chances to win
: Tweet or Facebook my
blog
(http://www.kathykulig.blogspot.com), or post a brief
Amazon review
for any of my books that you've read, or "follow my blog" ( if you are following me already, tell me) and I'll add your name in three times for the drawing of an additional erotic print book of my choice. Drawing will be on Valentine's Day. Contest ends February 13th.
*BTW, by entering the contest, you're giving me permission to add you to my mailing list which is easy to unsubscribe.