There are a number of HOT and Spicy online entertainment magazines hitting the cyber waves and I found one that has heart, besides great topics. I'm sure you'll be checking these out daily like I do
.
With topics like: "Is Fantasy Good or Bad for Your Sex Life?"
"What's it Like to Attend an Adult Expo in Las Vegas?"
"If I Didn't Have Passion with My Partner, Can I Ever Create it?"
"Why Are Men Clueless About What Women Want in Bed?"


How could you not click that mouse and read on?
J
Alison started the Advice Sisters years ago with her twin sister who has since passed away. Now her friend Tony continues with the online advice column, giving a man's perspective to their viewers' questions.
http://leatherandlaceadvice.com/
As you'll see their extensive backgrounds and kind hearts makes for an excellent combination for giving wise advice on dating, love, relationships and more.
Alison and Tony were very generous in their time to be a guest on The Lusty View and answered some questions:
Do you find the readers like the double take men's and women's point of view or are they hesitant to share personal experiences?
Alison: I love the double-take. It gives them two different ways to look at any situation. And of course men and women look at things so differently. Even I am amazed at how Tony expresses himself in some of our Q and A and I realize that I never thought of the situation that way. But through his eyes as a man, he sees things I don't and vice-versa. It also has always amazed me how open people are to sharing their intimate issues. But I think one of the reasons is that we have earned their trust. So many people think that being an advice columnist is fun and easy but it isn't. It is a skill as well as an innate talent. You always have to be mindful of the fact that what you say can influence someone's life for better or worse, profoundly. It is an awesome responsibility.
In addition to your blog posts and advice column you offer writing services. Can you tell the readers more about that?
Alison: I have been a writer all my life. I started in high school as editor of the "Packer Prism" and interviewed Dustin Hoffman, Joe Namath, and Paul Stookey of Peter Paul and Mary. I had no fear, I just looked them up in the telephone directory and asked if I could interview them! I worked in publishing and public relations, and then in every job I ever had, I ended up writing as a significant part of my duties. My work has been featured in publications including: American Express, NCS Career Magazine, the American Chronicle, the Examiner.com, American Singles ,Oncology News, Porthole Magazine, The Annandale News, BeautyNewsNYC, Career Magazine, American Singles, Glamour, Daily Makeover, Eharmony, Match,com, Chai Time, Golden Lotus, Bliss Magazine, and Cupids' Network and others.
I offer the following freelance services: social media, Blog Posts *Feature Articles* Website Content * Specialty Columns * Press Releases *Personal Dating Profiles * Business Proposals * Love Letters * Personal Essays *Twitter and Facebook Content *Business Correspondence *Brochures and Fliers * Article Editing.
I am the author of a number of books including: The Everything Dating Book, 2nd Edition (Adams Media, 2005), Recruiting Love- Using The Business Skills You Have to Find the Love You Want (Cyclone Books, 1998), You Are the Product- How To Sell Yourself To Employers (Piggle Press, 2000/Fabjob 1999), and Feel Great Be Great While You Date (advicesisters, 2004).
Alison is a contributing author in: How To Survive Dating by Mark W. Bernstein (Hundreds of Heads Books, Inc., 2004) and The Last Job Search Guide You'll Ever Need – How to Find and Get the Job or Internship of Your Dream, compiled by Steven J. Rothberg (CollegeRecruiter.com Books, 2002).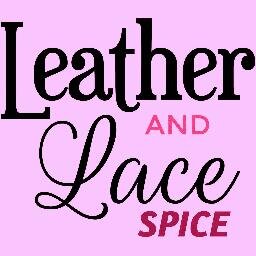 What's the most challenging part of working as an advice columnist?
Alison: Most of my advice is offered through online interactions and you can't see the person you are working with so you lose a lot of the personal cues that you'd get if you were talking to them in person. Also, since we advise people all over the world, I have to be mindful that my cultural, religious, political views and socio-economic background isn't necessarily that of someone else I'm advising.
Tony: My challenge is empathizing with people who should have known better and now they're dealing with serious problems and we're trying to help them solve them. We can't be judgmental after the fact, but have to deal with the situation as it is, and try to help within the limits of the situation they've created
What's the best piece of advice you've ever given (to anyone)?
Alison: The best piece of advice I've ever given someone is the best piece of advice I've ever been given (from my wise grandmother Tillie) who always said: "where there is life, there is hope." No problem is unsolve-able except for death. As long as you have breath and a brain, you have the opportunity to figure your way out of (or into) another opportunity. As Scarlett O'Hara said: Tomorrow is another day.
Tony: the best advice I can offer is: they're all out there to amuse you. The only person who can hurt you is you. You must find the strength within yourself to find the criticism and taunts and humiliations which life piles on you, and separate yourself from them, so that you may act objectively and so that you can remain happy within yourself.


Do you have any guilty pleasures? (example: Love expensive chocolate, horror movies, NASCAR fan, shoe fetish (oh wait, that's me), Chinese food at 2a.m., old movies? etc.)
Alison: Oh I have so many! But I don't think any pleasure should make you feel guilty -- if you feel guilt then it's not pleasurable anymore, LOL!
Tony: My guilty pleasure is that I find pleasure in making others happy, or in giving them pleasure.
What do you do when you're not giving advice? (Day job and/or free time?)
Tony: I give advice to large corporations on computer and security issues, and I play complex computer-based games.
Alison
: My day job is writing and I love to write more than anything else. I also like to take photographs (I have a photography website
http://www/alisonblackman.info)
And I love to read, travel, shop, commune with my cats, and sometimes, on rare occasions, just enjoy cloud formations, I'm never bored.
What would readers be surprised to know about you?
Alison
: Although I write about relationships and sex, beauty, fashion and lifestyle, I created a non-profit group for creatives called The Metropolitan Tribe, I was the Executive Director of a famous NYC Community Gardening group, helped set up New York City's Recycling Programs, and in College my major was Music History (focusing on the Renaissance).
Tony: I spent 30 years consulting to the professional rock and roll and movie industries
Anything else you'd like to add about yourself, future goals for the Leather and Lace sites?
Alison: As I said previously, everyone thinks that they can give advice, but that doesn't mean they can do it well, or responsibly. You have to be able to see things differently than most people and break down issues and provide solutions that people can absorb and use in practical ways. I love being able to help change someone's life for the better, perhaps, forever. It is what keeps me going. As long as people want our advice we will continue to provide it. As the internet evolves, so will our Leather and Lace websites, I hope that Tony and I will be able to write some books, eventually, and we would love to get out and meet more of our readers. Anyone who wants us to be on their radio or television show, or on a panel, or speak at an event, should contact us at:
aandt at leatherandlaceadvice dot com
Tony:
During my life many young woman have come to me for advice and guidance. I have always enjoyed watching them grow and utilize that advice to have a better and more productive life
.
This is why I decided to partner with Alison and offer advice to a wider audience.
Thank you so much Alison and Tony for being a guest at The Lusty View!! Feel free to post a comment on what topics you'd like to see on their blog. Or what you'd like to see on this blog.
Check out their websites/blogs for some fantastic articles, blog posts and advice!!