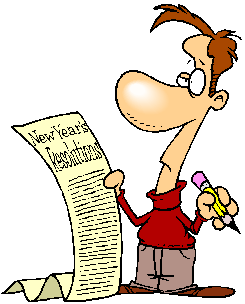 I went to my gym last week and noticed that the number of new members nearly tripled from the usual number I see at this time. As I was doing my 30 minutes on one of the climbers, I glanced at the crowd and knew in about a month or two the numbers would dwindle and eventually the same familiar faces would remain. It's so typical, and sad. I don't go as often as I should, but I do go every week. Why to do some pay for a gym membership and then give up after a month or two while others have the motivation to continue, at least somewhat regularly?

The same could be asked about writers. Many people say, "I could write a book." Many start and only a few complete one. Of those who complete a book, only a small number have the courage to send their work out and try to get published. Rejection usually follows for new writers. And those who get rejected, dozens or hundreds of rejections, continue to stay motivated for as many as 3, 5, 10 or more years before they are published. What motivates them?

People can find excuses for NOT doing things, and NOT accomplishing goals. The ones who succeed don't allow excuses or anything to stand in their way. I recently took Bob Mayer's Warrior Writer's Workshop, http://www.bobmayer.org, a course I recommend every serious writer to take. It was very helpful for establishing my writing career plan, setting specific goals, focusing on the steps needed to accomplish these goals, and understanding the why, what, how, and where relating to these goals so I knew the changes I had to make. A lot of work and very worthwhile.
A couple of tips for success:
~Write down specific goals. Write them down and post them somewhere so you can see them daily.

~Break the goals down to manageable chunks. Accomplishing small goals will encourage you to work toward the bigger and harder goals.

~Make changes, set a plan or routine and stick with it. If it's a writing goal, set a page count. Write the pages down on a calendar. Use a timer to make yourself sit in the chair and write. Turn off email, Twitter, Facebook, etc. Watch less TV. Get up an hour earlier or stay up an hour later.

~Set short-term and long-term goals. 1 week, 1 month, 6 months, 5 years, etc. Make a list.
Make a NOT-do-list. Find things in your daily routine that you can STOP doing to give yourself more time to write (or exercise).

~Treat/reward yourself when you have a success.
Be bold, take risks, have the courage to try something new. Meet people, network, take a class, etc.
~Besides making a list of your goals, make a list of last year's accomplishments.

~Don't get discouraged by other people's successes. This is tough. You're goals are you're goals. Keep the focus on your goals. Observing how other people became successful is good if you use it as a learning method, a guide, not as a means to get discouraged.

~Take action, don't give up, evaluate and revise goals as needed. These achievements are under your control.