SECRET SOIREE and SECRET PLEASURES today

:

My new book SECRET SOIREE was released today November 26th at Ellora's Cave As secrets go, they can have consequences if revealed, and this is the case with Destiny Noir when her identity and what she's doing is revealed to the wrong person.
~~~~~~~~~~~~~~~~~~~~~~~~~~~~~~~~~~~~~~~~~~~~~~
**RomCon http://www.romconinc.com/ has me as their guest blogger today on their

FF&P blog

and I'm giving away a copy of

DRAGON WITCH

. I'll be talking about

Secret Lovers and Guilty Pleasures.

Something you see in the media all the time. Stop by and help me celebrate my new release and let's talk about secret lovers.
~~~~~~~~~~~~~~~~~~~~~~~~~~~~~~~~~~~~~~~~~~~~~~

BLURB for Secret Soiree: Performing kinky sex shows at private parties should be easy for two part-time lovers. When Darius makes an offer to help Destiny avoid financial disaster, how can she refuse? The money's good, the sex scorching.
Amazed by how uninhibited she can be, Destiny is driven by a sensual need aroused by her audience. When clients begin requesting special services, Destiny easily complies. But can her blazing-hot romance with Darius survive the consequences?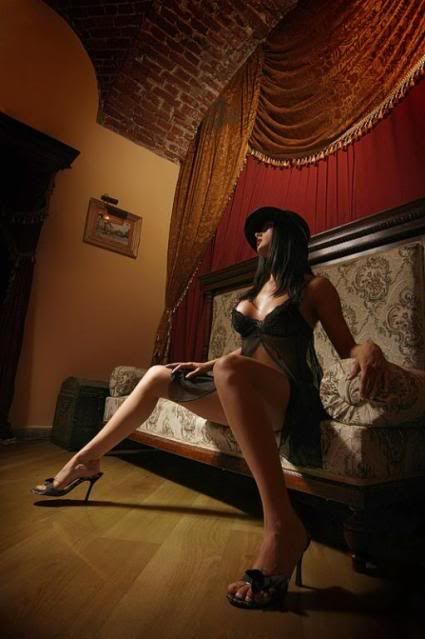 EXCERPT: The massive cathedral ceiling room suddenly shrank down to the size of a closet. Destiny closed her legs and hunched over, trying to hide her sex and breasts. Darius tried to part her knees but she stiffened and resisted.
He moved in front of her, kissing her cheek then her ear and whispered, "Are you all right?"
"No, let's go. I can't do this."
He gazed at her in disbelief, then smiled. "Okay, but you're doing fine. We're almost done. What's wrong?"
She looked into his eyes and said, "I'm afraid."
"What? Afraid of what? I won't let anyone hurt you."
"I know. I'm afraid things will change between us after this."
He stroked her cheek, then reached around and unfastened the handcuffs and took them off. "We can go anytime. This won't change what we have. We're like two actors acting out a part in a movie for the sake of entertainment. We're fulfilling a fantasy for some of these people, adding another aspect to their sexual love life, maybe enhancing it. I suspect most of them will leave the party early. They'll go home horny and get laid."
She smiled at that. "I suppose you're right. We're just actors who know each other well."
"Makes it easier, doesn't it?" He raised his eyebrows in a friendly tease. "So do we go or stay? Your call." He swung the handcuff on his forefinger.
~~~~~~~~~~~~~~~~~~~~~~~~~~~~
CONTEST--Leave a comment on any blog post through November 30 for a chance to win a FREE download of one of my eBooks. Or send me an email to Kathy@kathykulig.com with "November Contest" in subject line. Contest ends November 30. Drawing will be on December 1st.