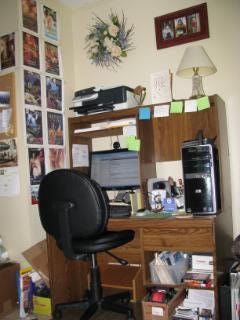 Nina found writing through the back door. A lover of books from a young age, it never occurred to her that the diary she kept and the stories she wrote for English would turn into a career. But when multiple sclerosis stole her first love of teaching science, she did the only other thing she felt qualified to do sitting on her butt … write love stories.

Now, she spends her days penning tales of sexy alpha heroes with a chink in their armor and the kick-ass heroines who find their soft-gooey center you can't help but love. Of course her nights are filled with erotic research *wink* and finding new ways to torture her characters before they find their happy-ever-after.

A native of Maine, she lives in the willy-wags of northern Maine, plopped dead center in potato country, with her high school sweetheart and soul mate of thirty-four years, her three grown children and a menagerie of aging pets who drive her insane. (The pets, not the humans.)
Nina's hot title by Ellora's Cave is A Touch of Lilly
Ex-Chicago detective Lilly D'Angelo is part of a secret alien race living on earth. With a gentle caress she can elevate the sexual energy of any male. Apprehending criminals lost in an erotic fugue is almost too easy—until she uses her gift on the wrong alien. Kidnapped and shipped into deep space, Lilly barely escapes with her life. Now she travels the galaxy alone working as a bounty hunter and hoping to find a soul mate unaffected by her touch.

Agent Dallas Sawyer works for QAL—deep space's version of the FBI. After a disastrous mission that left a president murdered, his team member executed, and Dallas near death, he's determined to take down the assassin targeting government officials. When a sexy human female gets between him and his goal, Dallas and his alien partner find themselves on the receiving end of some wild sex and a proposition that may very well blow up in their faces.

Because in deep space … true love can happen with just a touch.
Any one who knows me, knows that I loooove a good sexy sci fi story. Check out Nina's other books and cool stuff on her website:
Or catch her on Around the Writer's Block -- Her Blog http://ninapierce.com/blog/